NON-RESIDENT AMBASSADORS PRESENT CREDENTIALS
Non-resident ambassadors presented today their letters of credence to the President of Mongolia, Mr. Khaltmaagiin Battulga. The latter received the Ambassador of the Republic of Côte d'Ivoire, Mr. Adama Dosso, Ambassador of the Islamic Republic of Afghanistan, Mr. Janan Mosazai, Ambassador of the United Mexican States, Mr. Bruno Figueroa Fischer and Ambassador of the Republic of Mali, Mr. Tiefing Konate in this regard.
Mongolia established diplomatic ties with the Ivory Coast in 1986, with Afghanistan in 1962, with Mexico in 1975 and with Mali in 1971.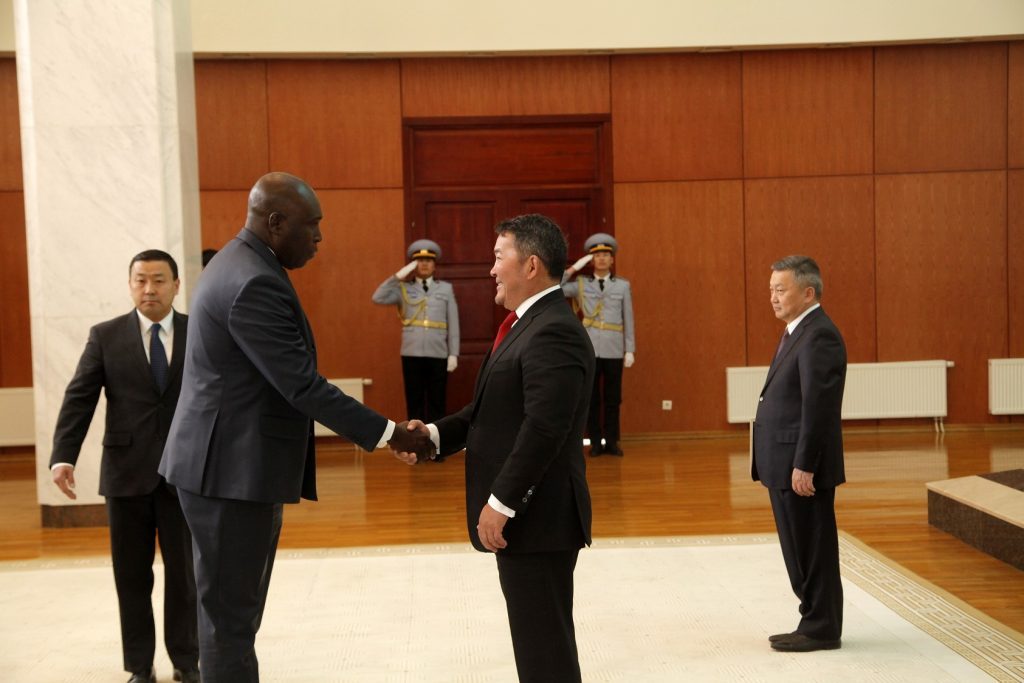 Ambassador of the Republic of Côte d'Ivoire, Mr. Adama Dosso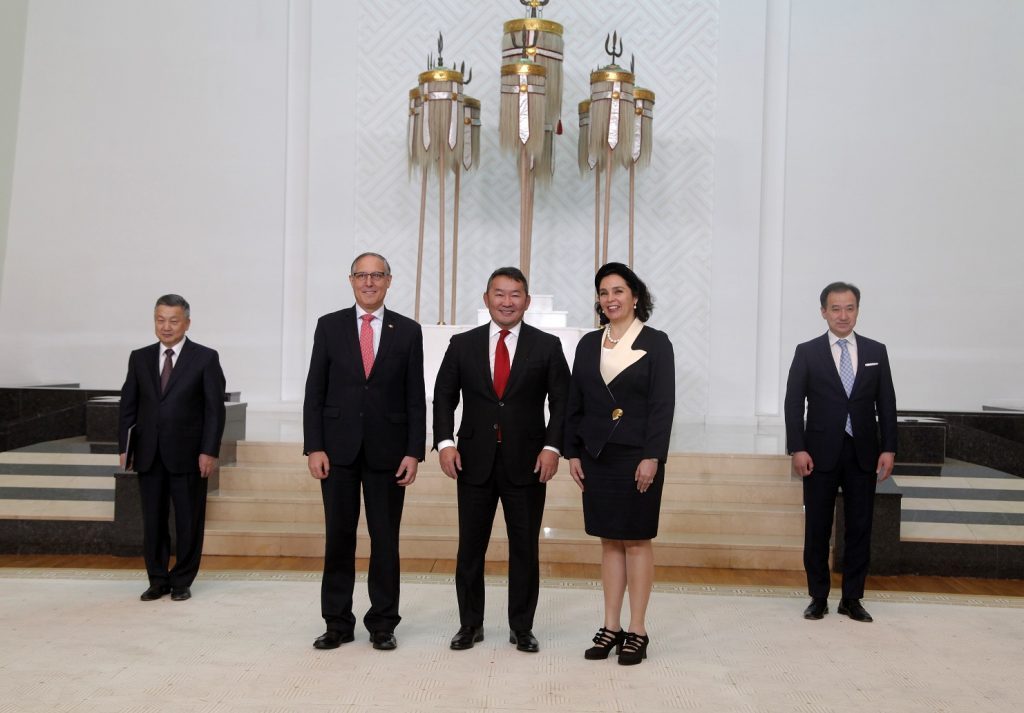 Ambassador of the United Mexican States, Mr. Bruno Figueroa Fischer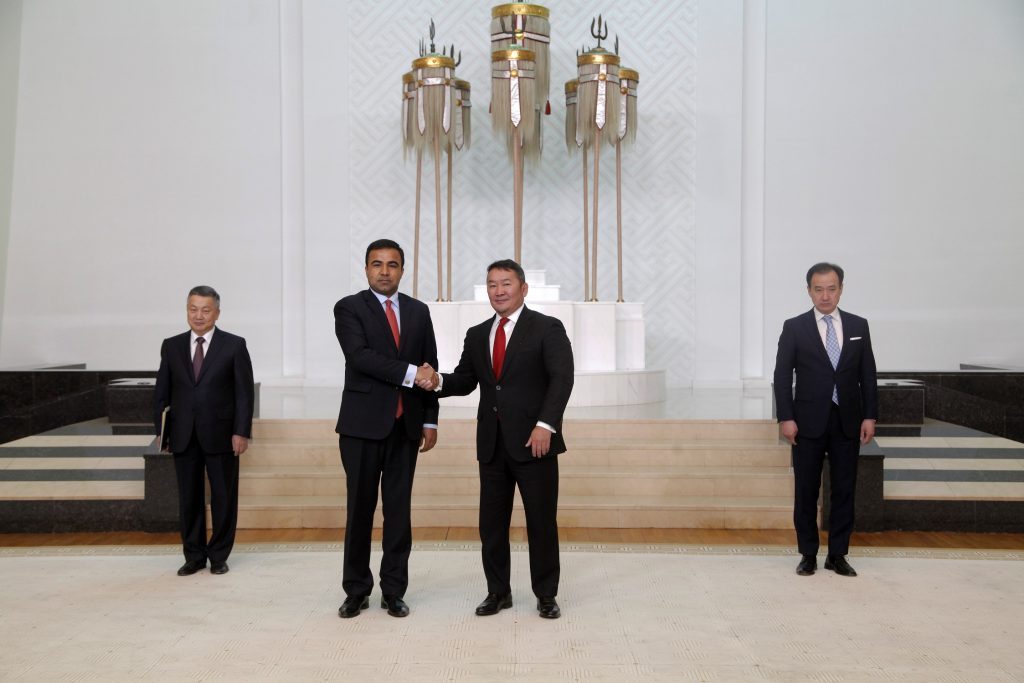 Ambassador of the Islamic Republic of Afghanistan, Mr. Janan Mosazai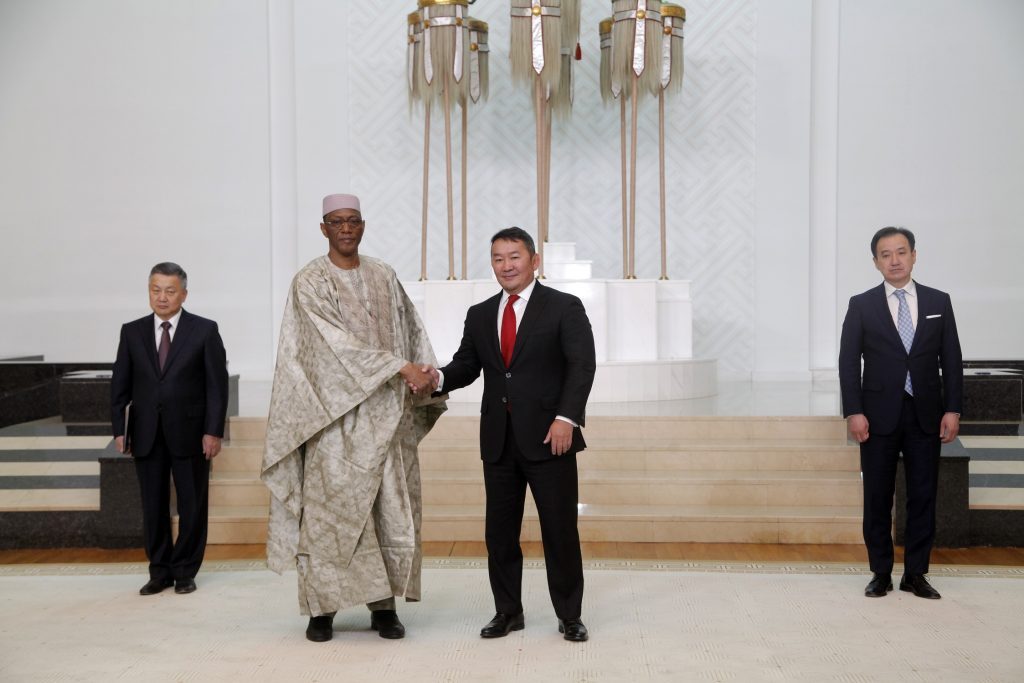 Ambassador of the Republic of Mali, Mr. Tiefing Konate