NON-RESIDENT AMBASSADORS PRESENT LETTERS OF CREDENCE
On April 4th, President of Mongolia Khaltmaagiin Battulga accepted letters of credence of non-resident ambassadors of Romania, Ireland, Luxembourg, Azerbaijan and Burkina Faso. In this regard, the President received the Ambassador of Romania, Mr. Vasilică Constantinescu, Ambassador of Ireland, Mr. Eoin O'Leary, Ambassador of the Grand Duchy of Luxembourg, Dr. Marc Huebsch, Ambassador of the Republic of Azerbaijan, Mr. Ramzi Teymurov and the Ambassador of Burkina Faso, Mr. Antoine Somda.
Mongolia established diplomatic ties with Romania in 1950 and opened the Embassy in Bucharest in 1963, while Romania opened its Embassy in Ulaanbaatar in 1964.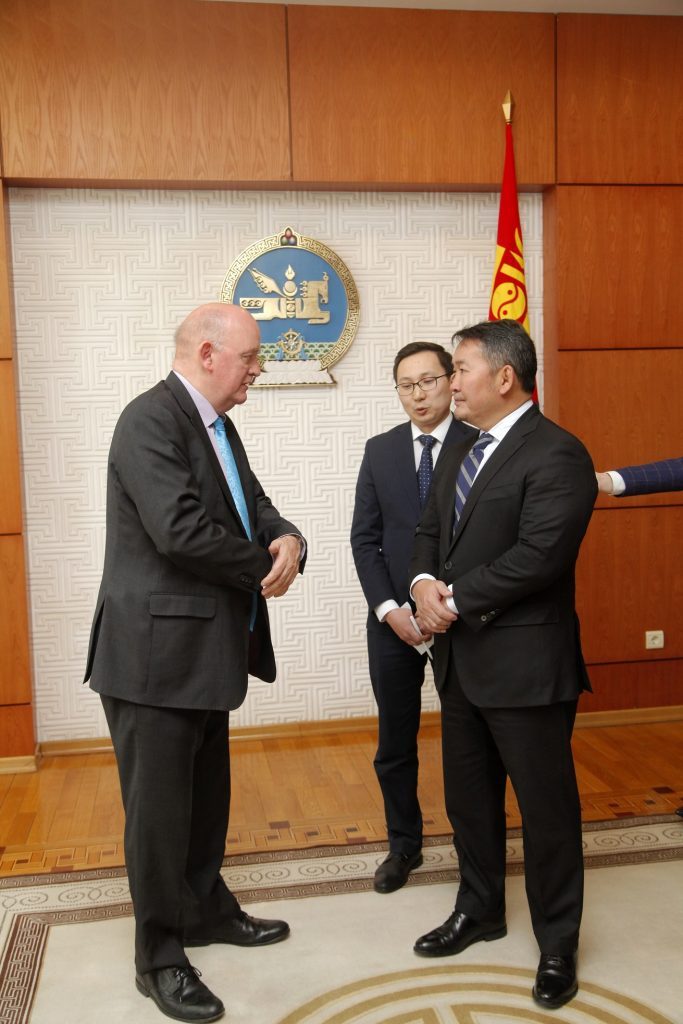 Mongolia and Ireland established diplomatic relations in 1998. Mongolian Ambassador to Ireland is dual-accredited and stationed in London. The Irish Ambassador is stationed in Beijing.
Diplomatic ties were established with the Grand Duchy of Luxembourg in 1976, with the Republic of Azerbaijan in 1992 and Burkina Faso in 1985.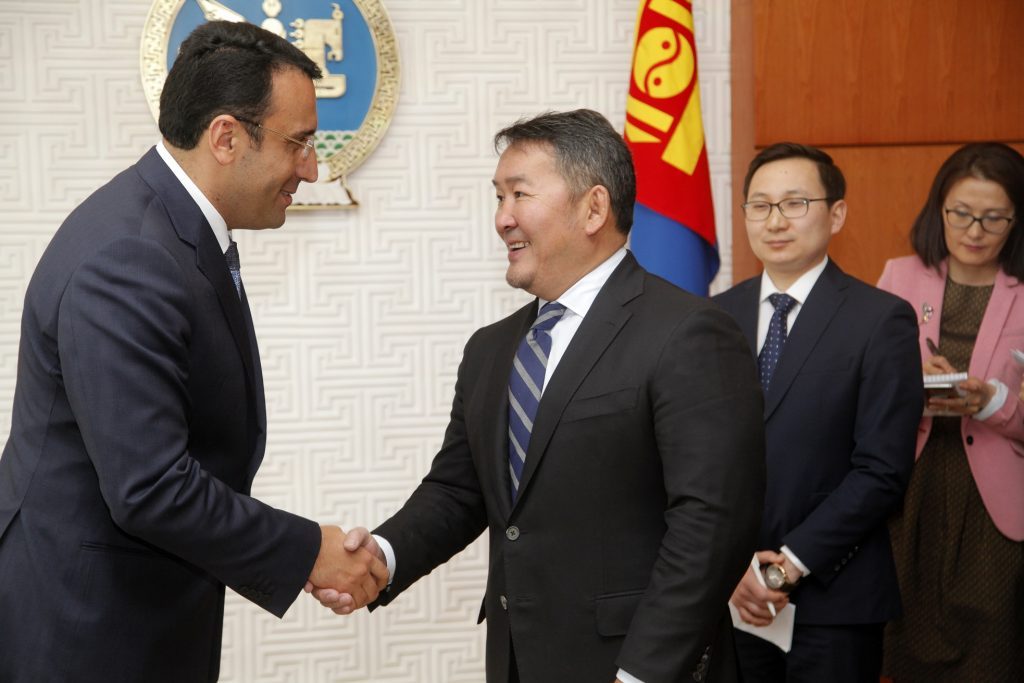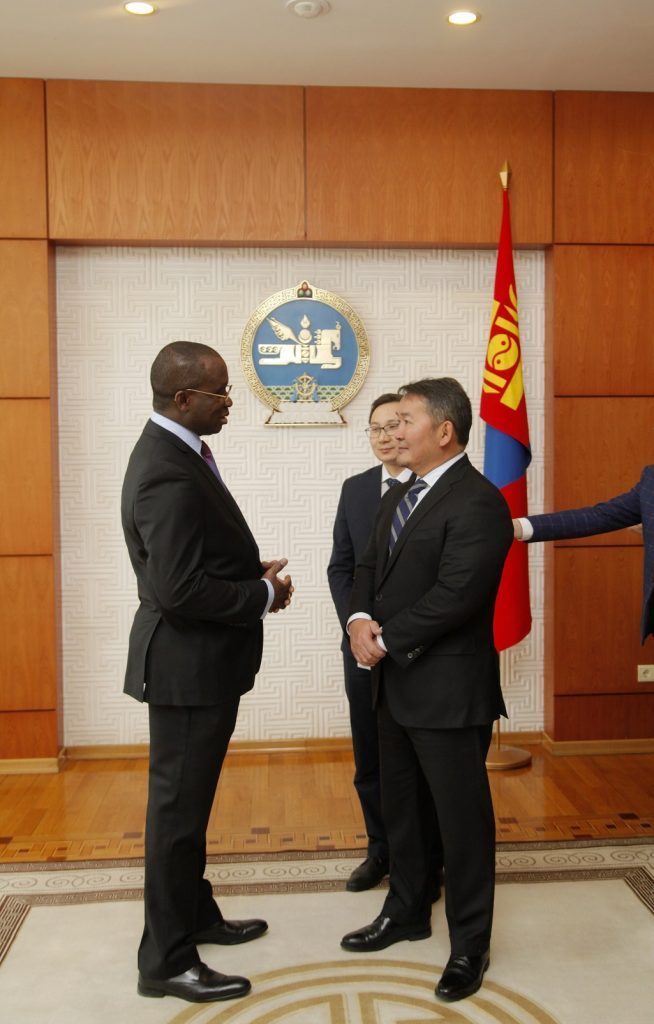 The President of Mongolia wished the newly-accredited ambassadors success in their works and wished them to put all efforts in broadening bilateral cooperation.