PRESIDENT OF MONGOLIA ADDRESSES OPENING OF 25TH ASIAN SAMBO CHAMPIONSHIPS
President of Mongolia Khaltmaagiin Battulga attended the opening of the Asian Championships of Sambo Wrestling which is being organized in Mongolia for the third time. The head of state gave a speech at the opening to wish athletes and coaches a success.
He said:
"Dear athletes, trainers, and sports figures,
My friends,
Congratulations on the historic 50th anniversary of growth of Sambo wrestling in Mongolia!
I am absolutely delighted as a Sambo wrestler and sports figure at the organization of the 25th Asian Sambo Championships in the city of Ulaanbaatar.
I am happy to acknowledge the fact that Mongolia is hosting the continental championships for the third time and for the gathering of best-in-the-continent Sambo wrestlers up for a challenge after 21 years.
As a person who accomplished certain career thanks to training in Sambo wrestling from a young age, I am ever grateful for the sport for giving me many things. I am also grateful to my teachers and trainers. Habits and discipline gained while training in Sambo wrestling gave me the endurance to overcome any challenge, wit to defeat my rival and physical and intellectual confidence in not only in sports, but in business and politics, as well.
Sambo is a type of sport which is highly applicable to Mongolians' physique and mentality,  therefore, can be a great field to triumph for Mongolians, and to achieve physical discipline, moral upbringing, confidence in one's self and stamina to fight for victory for youngsters.
I have been and will continue showing great support for promoting development of this sport in my own country and organizing Sambo wrestling events of continental and global levels, as a figure related to Sambo and an athlete who've won the World Championships and the World Cup of Sambo.
I wish you a higher success in sports. May you to entertain the fans with fair competition and skillful bouts.
I thank you all."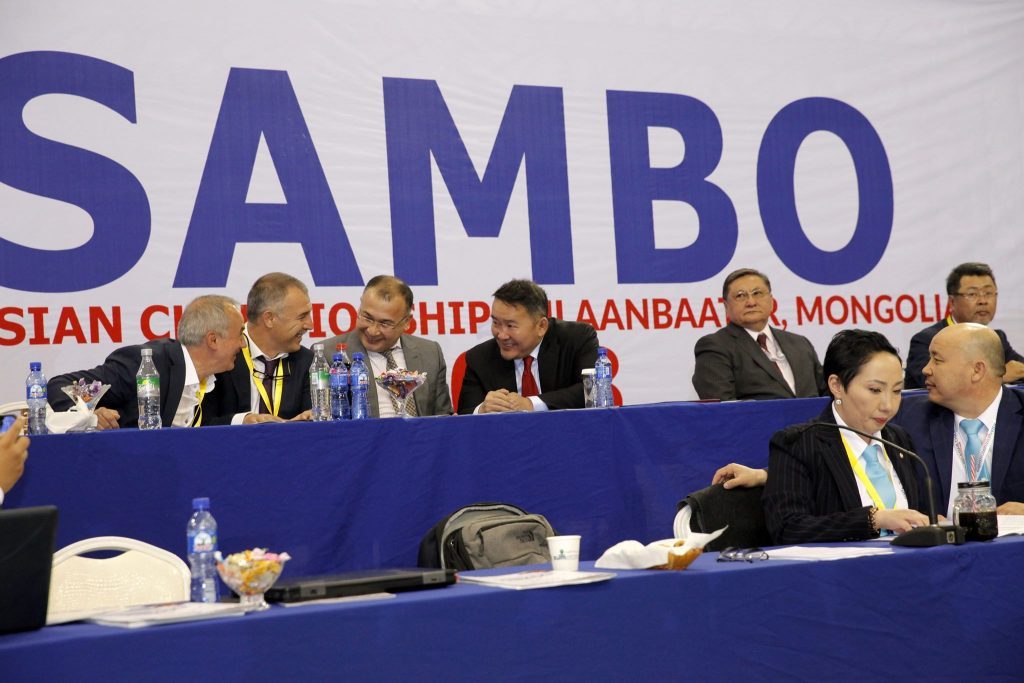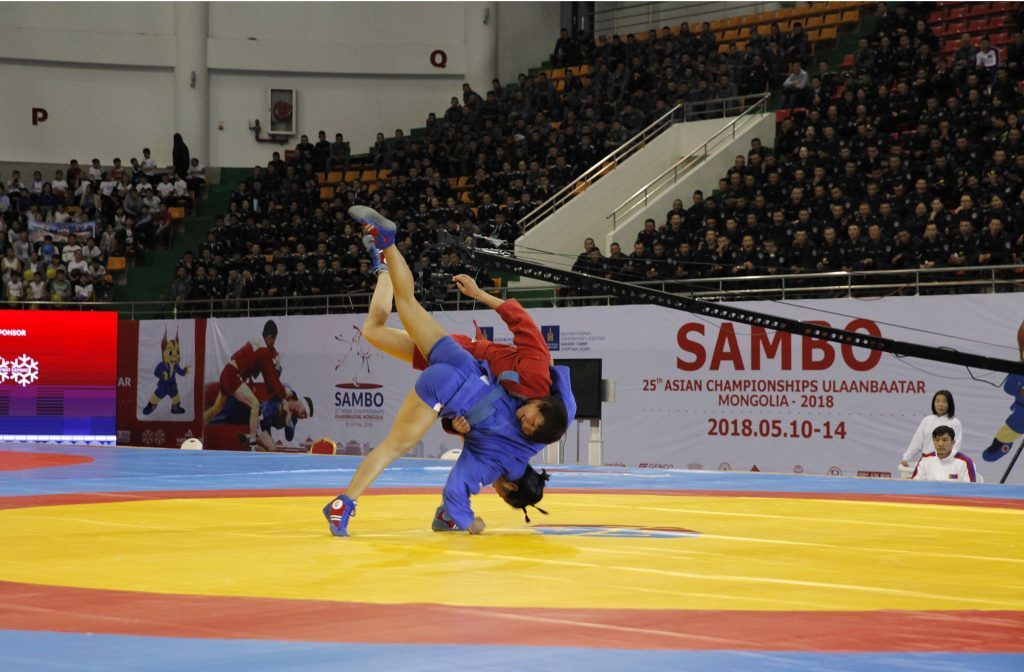 Completing his speech, the President of Mongolia officially announced the opening of the 25th Asian Sambo Championships by hitting the gong.
Mongolia is officially one of the countries that achieved high-level development of Sambo wrestling, ranked by the number of successful athletes. Mongolian Sambo wrestlers have been taking part in continental and world championships since 1973 without interruption and have given birth to 37 world champions. Mongolian athletes won 57 gold, 21 silver and 28 bronze medals at continental and global championships.