MEETING WITH WANG DONGFENG, COMMUNIST PARTY SECRETARY OF HEBEI PROVINCE OF CHINA
After paying a state visit to the People's Republic of China and attending the Second Belt and Road Forum for International Cooperation, President of Mongolia Khaltmaagiin Battulga visited Tangshan City of Hebei Province to familiarize with the local Caofeidian port on April 28.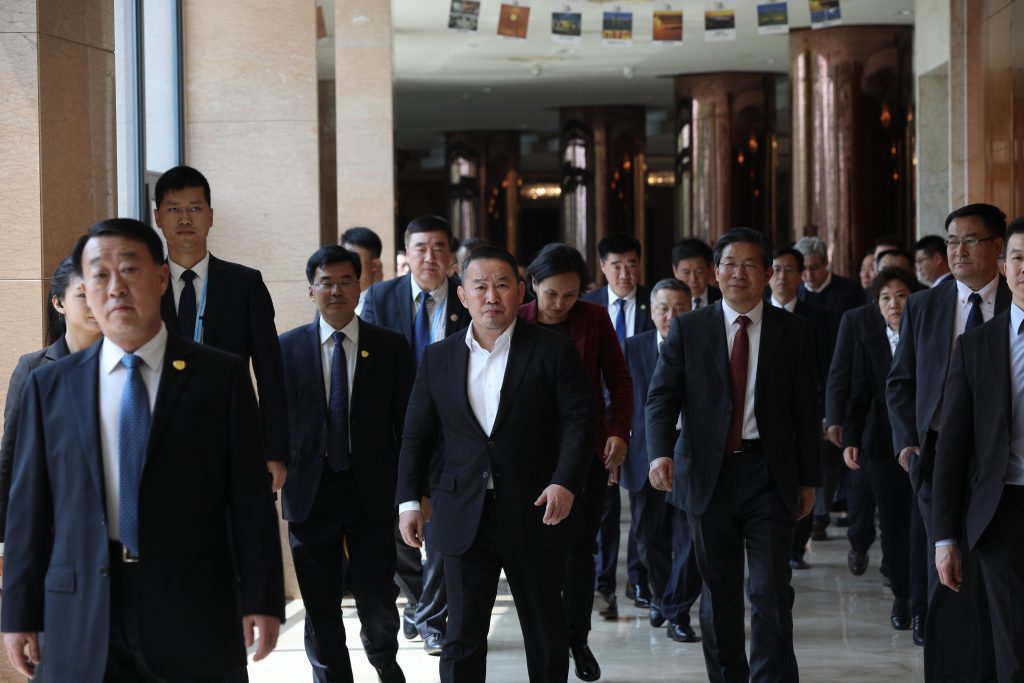 In this regard, Wang Dongfeng, Communist Party Secretary of Hebei Province, paid a courtesy call on President Battulga and expressed gratitude, on behalf of the 75 million residents of Hebei Province, for the local visit. According to Mr. Wang Dongfeng, 22 Mongolian entities are currently working with entities located in the province, and the fact that two Mongolian companies made investment worth USD 84 million in 2019 is an indication of potential for increased cooperation in economy and other sectors.
President Battulga spoke about the broad opportunities for strengthening economic relations and stressed that the purpose of his visit to Tangshan City of Hebei Province was to see the operations of the Port of Caofeidian and explore the possibilities of future cooperation. The head of state expressed interest in using the Port of Caofeidian, which is connected to over 110 ports in 70 countries, in exporting coal from Mongolia and mentioned that a trial run is planned to be conducted  within the next month, while exchanging views on this matter.