OFFICIAL RECEPTION FOR THE 80TH ANNIVERSARY OF VICTORY IN THE BATTLES OF KHALKHIN GOL
President of Mongolia Khaltmaagiin Battulga and President of the Russian Federation Vladimir Putin, who is paying an official visit to Mongolia, attended an official reception commemorating the 80th anniversary of Victory in the Battles of Khalkhin Gol.
In his remarks, President Battulga stressed that within the framework of the joint celebration of the 80th anniversary of Victory in the Battles of Khalkhin Gol, many works aimed at promoting the importance of the historic victory and glorifying and immortalizing the memories and service of the soldiers had been done in collaboration with Russian government institutions as well as friends.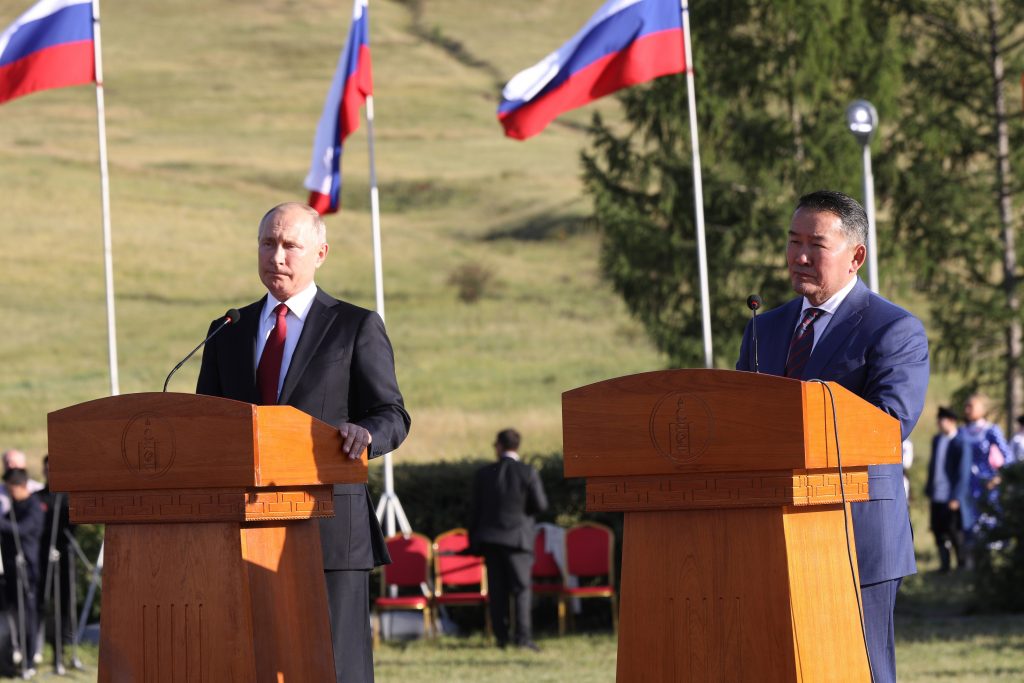 Moreover, President Battulga remarked that the Khalkhgol Soum of Dornod Aimag served as the main battlefield and a stronghold of the historic victory, while speaking about the redevelopment project that was implemented in the soum center, with a donation of EUR 8 million by Russian Rosneft company, that has helped construct a modern town to benefit the livelihood of the residents in the isolated region.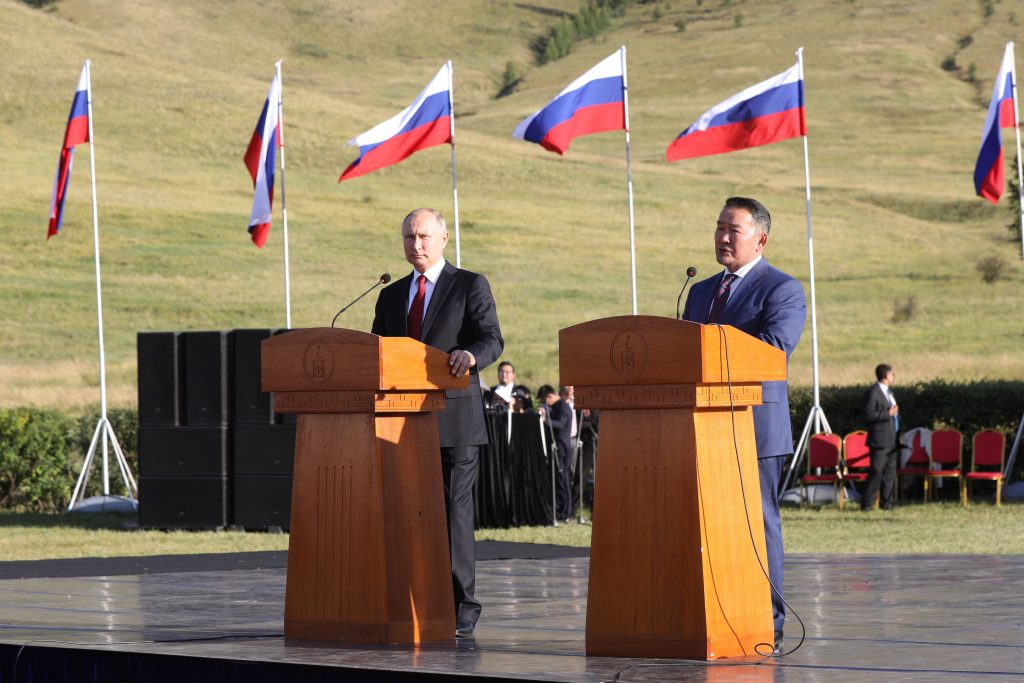 President Battulga also announced that as a result of his productive discussion with President Putin on a wide range of matters pertaining to bilateral relations, Mongolian-Russian relations had reached a new level with the establishment of the Treaty on Friendly Relations and Comprehensive Strategic Partnership for an indefinite term, as a renewal of the 1993 treaty, which reflects the core principles of bilateral relations.