PRESIDENT RECEIVES DEMOCRATIC PARTY MEMBERS ELECTED TO PARLIAMENT
President of Mongolia Khaltmaagiin Battulga received today the Democratic Party (DP) members who were elected to the State Great Khural of Mongolia in the latest parliamentary elections.
The head of state congratulated the new members of parliament on their electoral success, which is sufficient to set up a faction in the legislative body. The President expressed that he believes in their ability to stand by their promises and keep the voters' trust.
The dignitary also called on the newly elected MPs to constantly put spotlight on the issues of livestock herders, generally, of agriculture and mining, while focusing on the revival of degrading COVID-19 economy.
At the end of the meeting, the MPs exchanged their views with the President, who also said he is ready for close cooperation.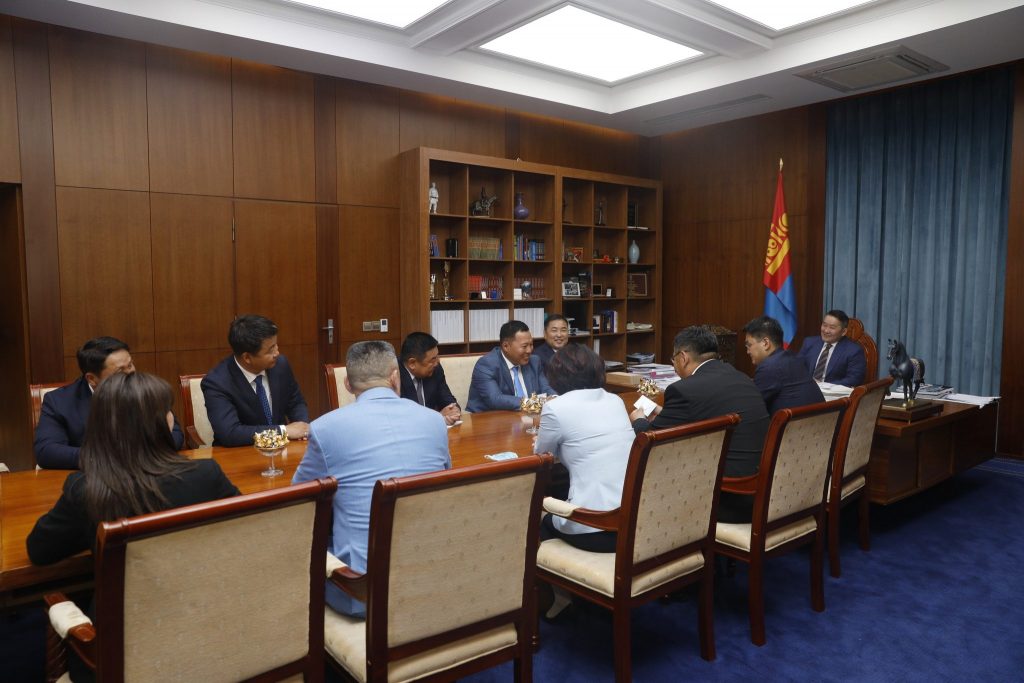 Chief of Staff of the Office of the President U.Shijir, Acting DP Chairman Ts.Tuvaan MP, D.Bat-Erdene, J.Batsuuri, N.Ganibal, O.Tsogtgerel, Sh.Adishaa, B.Purevdorj, S.Odontuya, B.Beisen, D.Ganbat and A.Adiyasuren MPs were present.