PRESIDENT AWARDS WEALTHMAKERS
On the occasion of the 60th anniversary of the Mongolian National Chamber of Commerce and Industry, President of Mongolia Khaltmaagiin Battulga awarded some representatives of wealth creators.
In accordance with Presidential decree, the award ceremony was held in the State Palace, and the awards were presented by the President.
The title "Hero of Labor" went to Khurelbaatar Luvsan, president of Monos Group, Battur Dashbaljir, president of Jiguur Grand Group, and Ganbaatar Dagvadorj, president of Max Group, 'in high recognition of many years of progression and dedication to their respective sectors, and of their invaluable contribution to the country's socio-economic development.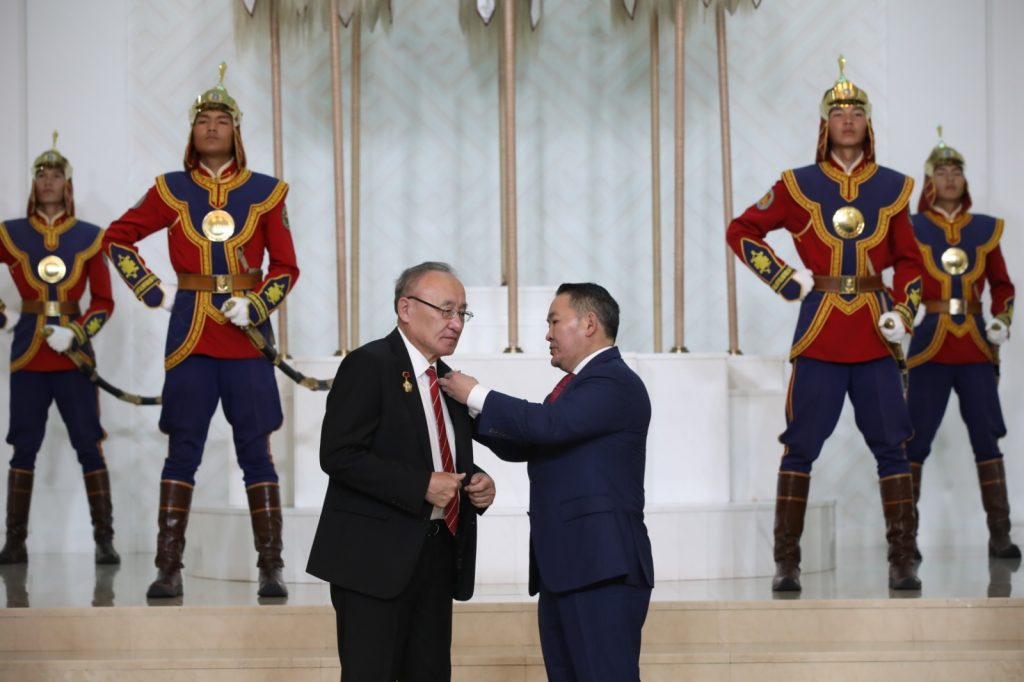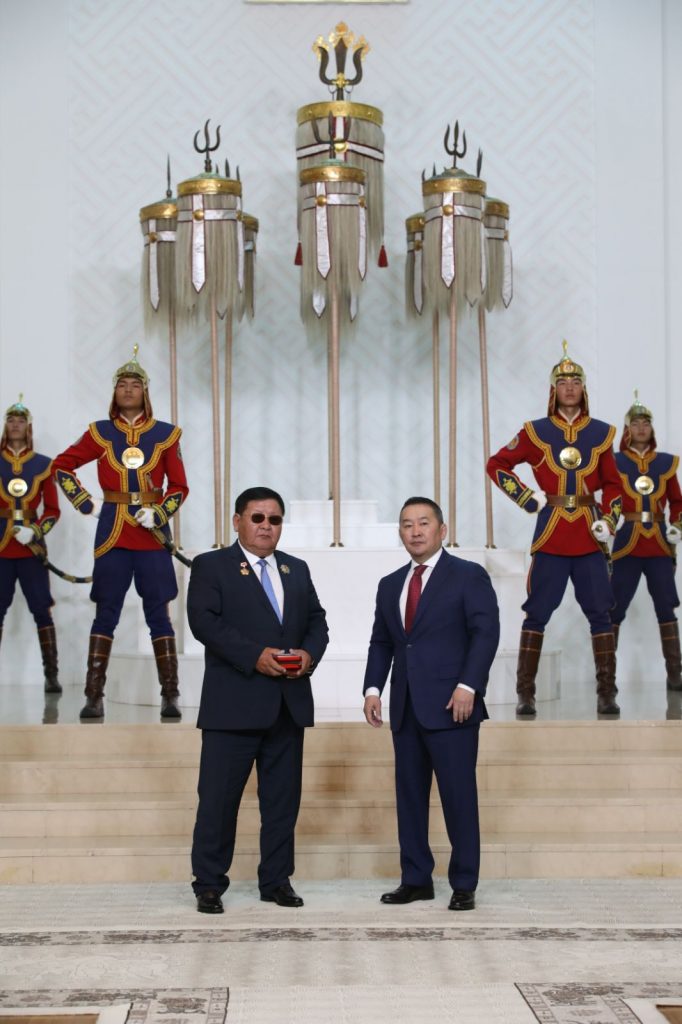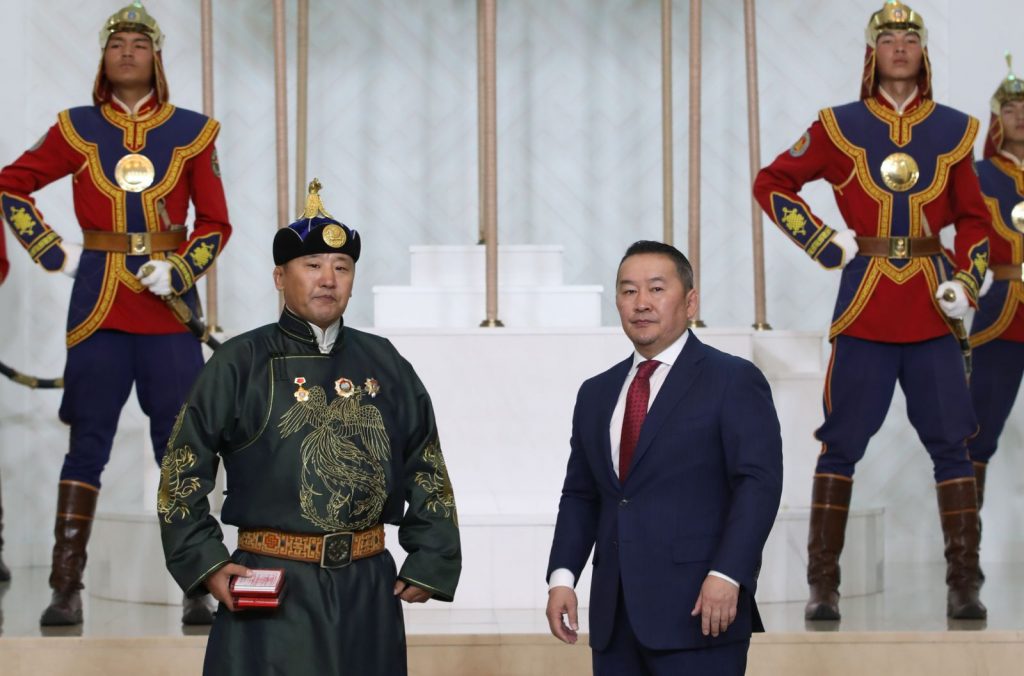 State Honors for industrial workers were conferred on D.Adiya, operational engineer at Erdenet Mining Corporation, S.Bolorsaikhan, director of Vitafit Milk LLC, Ch.Gantsetseg, director-general of Khanbogd Cashmere LLC, B.Gankhuyag, executive director at Erdenes Tavantolgoi LLC, J.Otgonbayar, director-general of OB Plastic LLC, and B.Munkhzul, deputy director of Jur Ur LLC;
State Honors for commercial workers went to E.Altanbagana, director of Monnider LLC, G.Battushig, director of Tushig Group LLC, M.Oyunchimeg, advisor to the president of the Mongolian National Chamber of Commerce and Industry, and B.Jargalsaikhan, director-general of BSB Service LLC;
State Honor for construction workers was conferred on M.Khurelbaatar, construction manager at Khurd Group LLC; and
The title "State Honored Pilot" went to D.Bayarsaikhan, pilot in command of MIAT civil airliner.