PRESIDENT HOLDS MEETING WITH PEACEKEEPERS
 President of Mongolia and Commander in Chief of the Armed Forces Khaltmaagiin Battulga met through a video conference with the Mongolian military personnel serving in peacekeeping operations in the Republic of South Sudan and the Islamic Republic of Afghanistan.
The President started the meeting with greetings of the Year of the White Ox. "I would like to convey gratitude on behalf of the Mongolian people for your diligent service in the extremely difficult and risky conditions of the pandemic. You, servicemen, are an integral part of Mongolia's national security and the 'multi-pillar' foreign policy. The security of your homeland is solidified by each day you fulfill your duties with success", the President said.
Situation reports on the respective peacekeeping operations were given by Colonel D.Enkhbaatar, commander of the contingent in the UNMISS in South Sudan, Lieutenant Colonel M.Tuvshinjargal, commander of the contingent in the Decisive Support operation in Afghanistan and Lieutenant Colonel G.Amartuvshin, commander of the contingent in joint operation with Germany.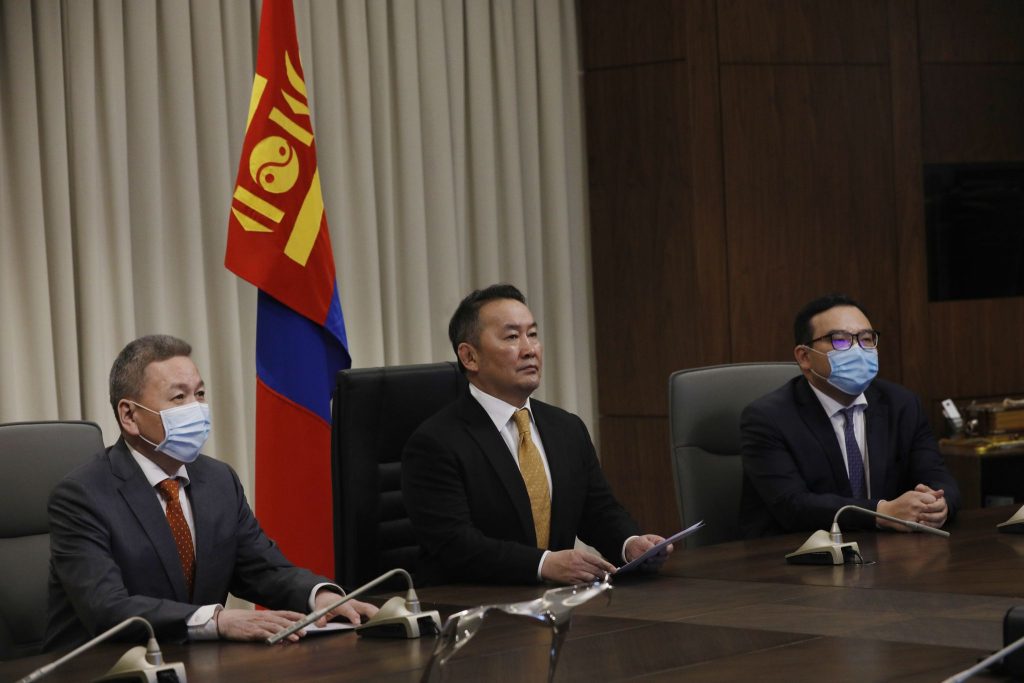 According to the overall report delivered by Major General D.Ganzorig, the Chief of the General Staff of the Armed Forces:
Contingents from the Mongolian Armed Forces have been serving for peace since 2002 in 12 countries and regions, namely, Iraq, Afghanistan, Georgia, Kosovo, Eritrea-Ethiopia, Chad, Western Sahara, the Democratic Republic of the Congo, Darfur, Sudan, the Republic of South Sudan, Abyei, Sudan, and the Republic of Yemen.
As of February 1st, 2021, a total of 19,300 military personnel, including more than 700 women, have served in peacekeeping operations.
With over 700 women officers served as staff officers, military observers and contingent personnel in the UNMISS operations since 2006, Mongolia ranks 17th among 126 countries.
As of February 15th, 2021, a total of 1,116 servicemen are on active duty in seven operations.