DISCUSSION WITH THE INDIAN SPACE RESEARCH ORGANIZATION
President of Mongolia Khaltmaagiin Battulga, who is on a visit to the Republic of India, visited the Indian Space Research Organization today.
The Indian Space Research Organization was founded in the 1960s and had built world leading space research facilities by 1990.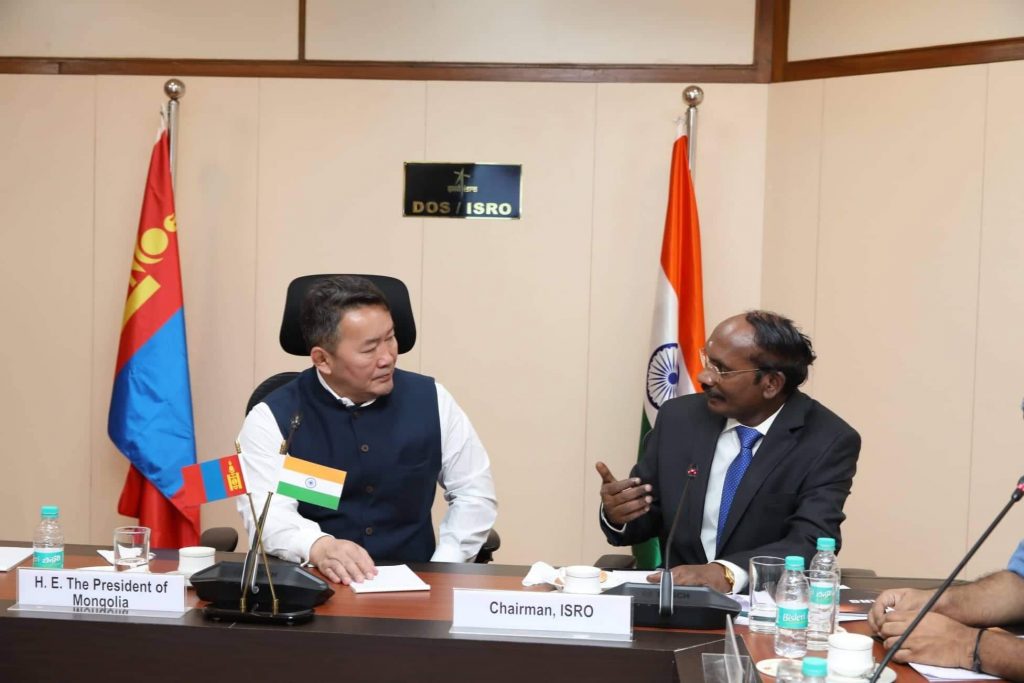 Prime Minister of India Narendra Modi announced India's major space ambition to send its orbital spacecraft carrying three people by 2022, and K.Sivan, Chairperson of the Indian Space Research Organization, said that the organization was working intensively towards launching the Gaganyaan mission within the given time frame.
Moreover, the chairperson said that India had launched 17 communications satellites, 21 research satellites, 8 navigation satellites, and 3 space science satellites ,while expressing readiness to work with Mongolia and share its wide experience in the outer space.
To date, 242 Mongolians have participated in trainings and workshops organized by the organization, and more than 50 percent of them were women.
President Battulga stressed that one of the important documents to be signed during his visit was the Agreement on Cooperation in Peaceful Exploration of the Outer Space and requested Mr. K.Sivan to work closely with Mongolia based on the agreement.
Moreover, the President noted that Mongolia wasn't a new player in space and had a history of many years, while informing that Mongolia was intensifying its cooperation with major space research institutions, including NASA of the United States and Roscosmos of the Russian Federation.