MEETING WITH TAPAN MISHRA, UN RESIDENT COORDINATOR
President of Mongolia Khaltmaagiin Battulga received today the newly appointed United Nations Resident Coordinator, Mr. Tapan Mishra, who arrived in Mongolia last month.
At the beginning of the meeting, President Battulga expressed his pleasure with the appointment of Mr. Mishra as the new UN Resident Coordinator for Mongolia, who has been with the UN since 2003 and is knowledgeable about the situation in the Northeast Asian region, having worked in the region in recent years.
Moreover, the President appreciated the consistent support of the UN to Mongolia and its development policy and discussed his perspective on the possibility of Mongolia becoming a model country in the implementation of the Sustainable Development Goals (SDGs) and demonstrating leadership in many areas.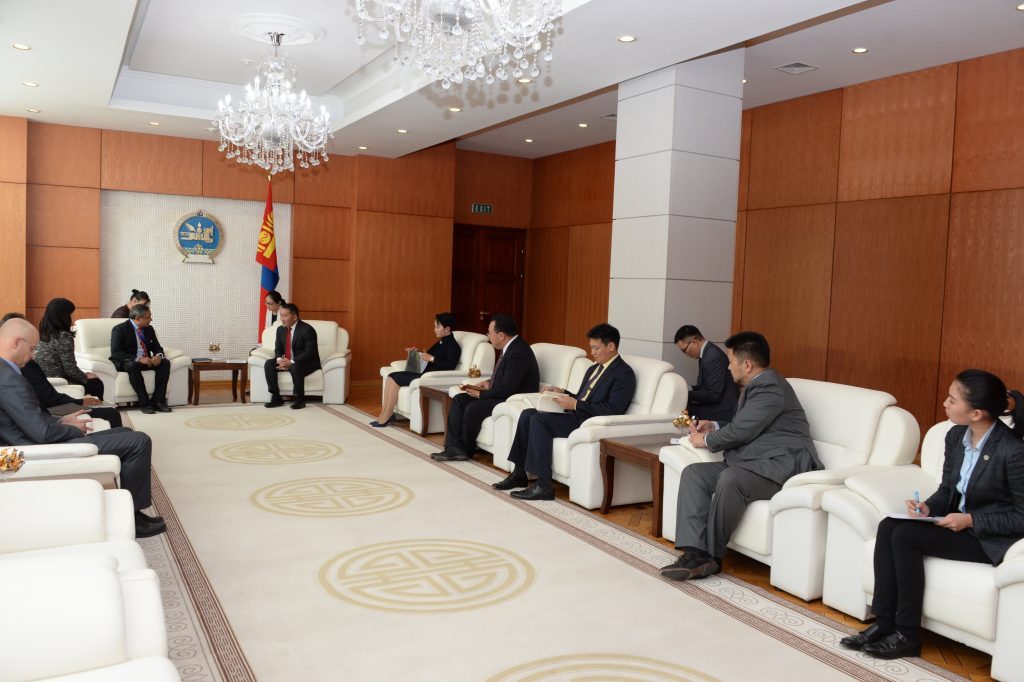 Mr. Mishra commended Mongolia's Voluntary National Review Report for the High-level Political Forum on the 2030 Agenda for Sustainable Development and the Sustainable Development Goals and expressed his readiness to put efforts towards the inclusion of some of its key messages in the document on priority areas for cooperation.
The sides also exchanged views on certain topics, including air pollution and the use of psychoactive substances, and Mr. Mishra expressed his willingness to work towards achievements in the areas that were discussed during the meeting.