PRESIDENT KH.BATTULGA CASTS HIS VOTE IN PARLIAMENTARY ELECTIONS
President of Mongolia Khaltmaagiin Battulga cast his vote at the polling station located at School No.48 of Ulaanbaatar at 5pm today. After casting his ballot, the head of state gave a speech, and called for more active voter turnout for the 2020 regular parliamentary elections of Mongolia.
The President said, "Mongolia is holding its 8th parliamentary elections today. Three decades have passed since Mongolia announced its transition to democracy. There have been ups and downs through the pathway of transition. I call out the people for more active participation, especially, the younger generation"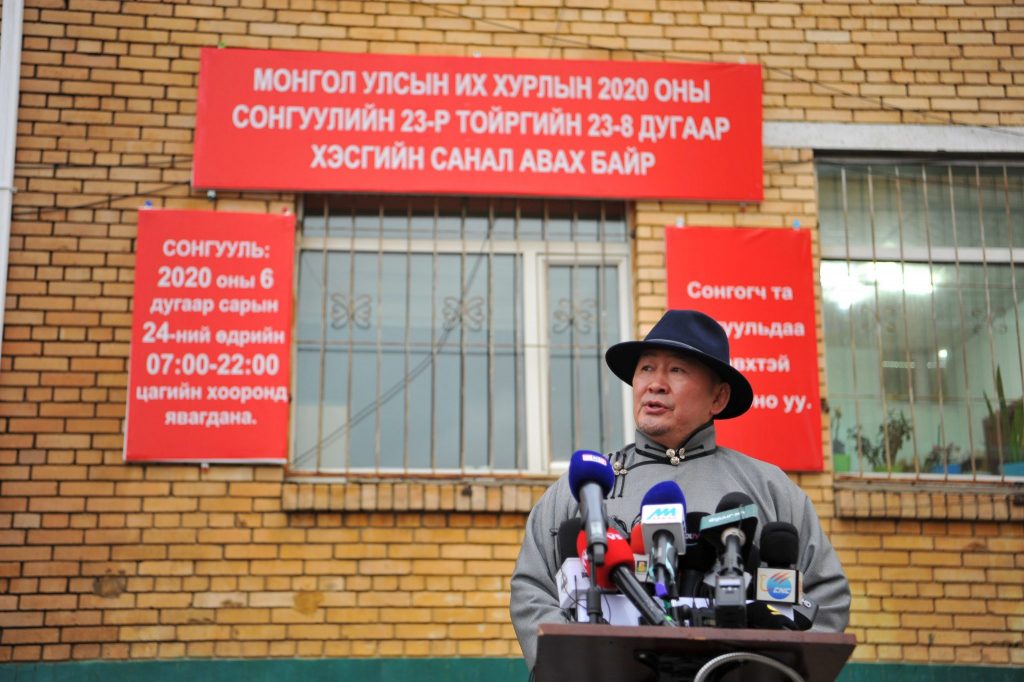 "According to the report I received, the voter turnout has been recorded at 40 percent. The highest turnout recorded nationwide is in Ulaanbaatar. I encourage the youth to vote in these elections, because your votes possess transformative powers in the country's growth", he concluded.